A Former CIO's Thoughts from the 2016 Microsoft Partner Conference
---
---
Last week, I had the privilege of attending Microsoft's World Partner Conference in Toronto, Canada alongside 20,000 of Microsoft's partners.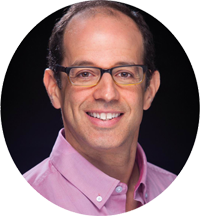 Sitting in the Air Canada Centre in Toronto listening to Microsoft CEO, Satya Nadella give his keynote address to the World Partner Conference, I started to think about how customers engage with software vendors and consultants, like us. There is this notion that vendors want to become "partners" with their customers. While I was a CIO, many times I heard salespeople say, "Greg, we want to become [my company's name]'s partner instead of just a service provider."
While that sounds great in theory, many times, the vendor's definition of "partner" translated into "Any work you have, we expect you will give it to us!" While the client's definition of "partner" translated to "You will serve as an extension of my business, and you will make suggestions on how we can better utilize technology to get our job done, even if it isn't technology that your company offers."
See the disconnect?
Now that I sit on the other side of the fence as a consultant, I see that partnership can be a funny thing. And as a CIO turned consultant, I also have a unique perspective on what truly makes a vendor a "partner." We have had several clients over the years that had gone through a reorganization, and we have adjusted our services accordingly (increasing AND decreasing) to accommodate budget and staff needs. But that's not what makes us a partner.
Our partnership status comes from the nearly 20 year relationships we have with some of our customers. We don't just address budgetary concerns, we are constantly striving to uncover ways our customers can better leverage technology to move their business forward. We work as a team with our customers, often times integrating ourselves into their existing departments in such a way they forget we are still an outsourced service provider. Our customers turn to us for advice and guidance, and know that we will provide them with the information they need to make decisions about technology, even if that means bringing in another firm alongside us.
I appreciated hearing Mr. Nadella emphasize this concept in his keynote address, saying that the days of a consultancy that "does it all" are gone. Smart companies are using niche partners that excel in one or two areas, and that's exactly what we are aiming to do at Solvaria. Hearing those words coming from one of the top executives in the industry only reinforced my confidence in our business model and our ability to work with our Richmond partners.