Experience the flexibility of a managed service framework with tailored delivery.
Since 1997, Solvaria has proudly provided enterprise-class data services and IT strategy to companies across the U.S. and beyond. Grounded in well-practiced processes and a commitment to excellent client service delivery, our team brings an unmatched depth in experience to any IT environment.
What problem can we help you solve?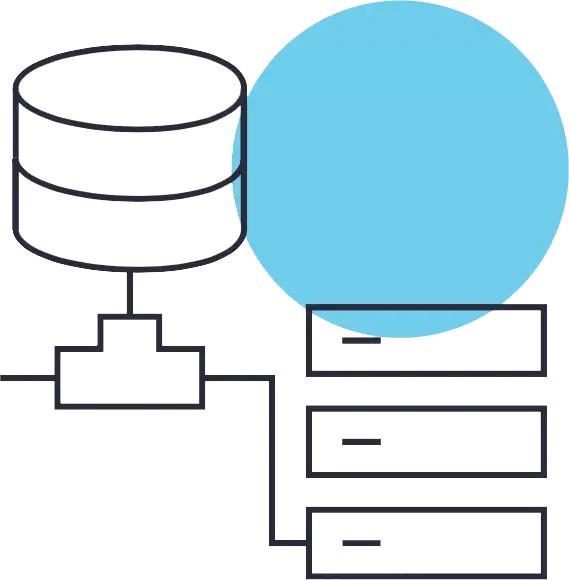 I'm having database performance issues
Whether you have a slow-performing application or your database platform is out of space, we can help identify the cause of your database's performance issues and implement a long-lasting solution to keep your data safe and available when you need it. Combined with a proactive approach to remediation, our team can create a tailored strategy to help you avoid future issues.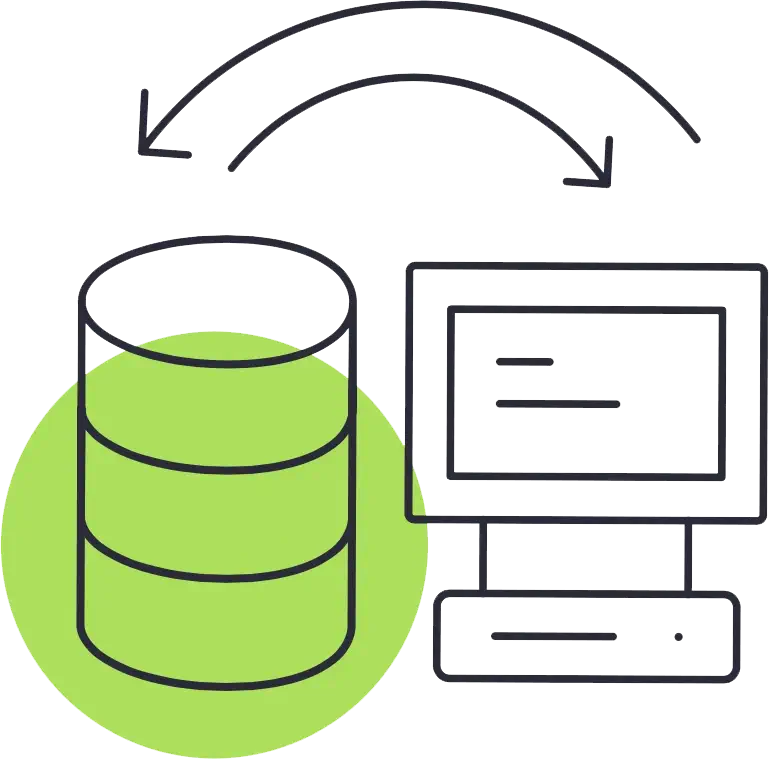 I have a data project and need help getting it done.
With experience in nearly every industry vertical, our team can act as the strategists, the implementers, or a combination of both to help your organization complete a wide range of business-impacting projects. Leverage our data expertise to expand your team's bandwidth so you can focus on moving your business forward.
I need 24x7 database support.
Our 24×7 database services team can alleviate the internal burden of after-hours support and remediate threats to your data before you even know you have them. By providing a team of at least three DBAs on any engagement, our goal is to eliminate the single point of failure in your database environment and provide peace of mind that your database is being properly maintained, tuned, optimized and secured. The knowledge of Solvaria's personnel and our team depth enables us to address technical and functional needs immediately with no lag time.
My technology strategy is unclear.
Solvaria's 8 former Chief Information Officers bring an unparalleled depth in experience to provide companies with sound technology advice to create a sound technology strategy. Our team of veteran technology leaders offer expertise at a fraction of the cost of hiring a six-figured, full-time executive 
to 
enable, guide, and oversee that strategic goals are being met by the team you already have in place.
We're a small company that doesn't always need a full time DBA in house, but our highly complex platform with critical performance and availability SLAs requires an experienced 24×7 DBA readily available. Solvaria is great to work with on everyday tasks as well as complex projects, and it's helpful to work with a DBA team and company that is local. The face-to-face team approach combined with the knowledgeable, experienced, and responsive people at Solvaria is hard to beat.
Nathan, Product Optimization Company
Before working with Solvaria, our company had poor database server performance and insufficient internal knowledge and skills to fix and maintain it. The Solvaria team brings the skills and knowledge we need, but lots of companies could do that. Their highly-responsive, customer-centric approach sets them apart from other data services organizations and they make me feel appreciated as a client. We get everything that we would need from a full-time DBA at a fraction of the cost.
VP of North American Operations, Energy Forecasting Company
Our company had grown to the point where we needed a more professional database administration team. We had tried hiring DBAs but there was not enough consistent work to warrant having a full-time employee. When I approached my executive team with the cost estimates for replacing our previous DBA vendor with Solvaria, it was a no brainer. We were essentially getting three resources for less than what we were paying for just one from the previous vendor. And all three Solvaria resources have played an active role in our company's growth with database technologies.
Andy, Retail Strategy Company
Our main issue was that we were consistently running into smaller problems that ended up having larger impacts. Our DBA team at the time was not up to speed on the latest database technologies and was not proactive in recommending certain changes. Solvaria jumped right in and made a point to become part of our company, not just an outsourced vendor. They quickly brought our systems up to speed and put the monitoring in place we needed.
Andy, Retail Strategy Company
A key difference between Solvaria and other database vendors is availability. It is reassuring that if I have a deployment or upgrade and I reach out to the team and ask if anyone is available, I always get back a friendly response that Solvaria is ready when we need them.
Andy, Retail Strategy Company
Questions? Comments? Concerns? Quips? Quibbles? Queries? Let us know: